When you have added all the products you wish to buy, you can review your order by hovering over "Orders" in the navigation bar and clicking "View order". Moreover, if you change your mind and wish to alter the order to remove some product or alter the quantity, you can easily do that there. Having verified your order contents, you can submit an order request to the seller.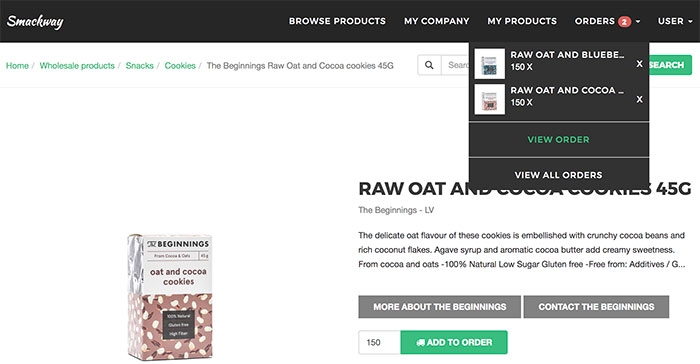 Orders may vary in quantities and product variety, thus, sometimes the prices for products are not visible initially, but the seller can reply to your request by providing the prices for each product.

Once the order request is submitted, the seller is notified about it. Whenever the seller approves or rejects your offer, you will be notified by an email or otherwise may check the order status here.